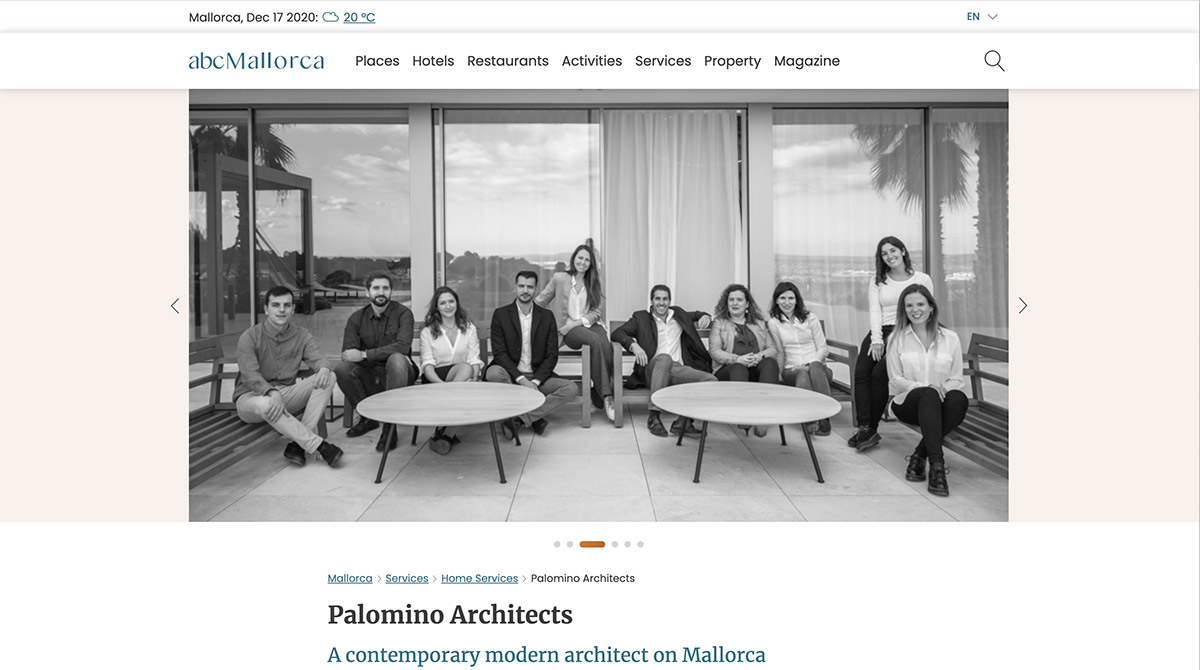 Palomino Architects Alejandro Palomino
Like many of our clients, the relationship with Alejandro goes beyond business and he is more like a member of the 'abcMallorca family'. Over the year, Alejandro has utilised the abcMallorca Business Club as a means to grow his network of contacts and build valuable business collaborations with constructors, luxury kitchen companies and many more services that were born from attending the business lunches. Millions and millions of euros have been generated in new business as a result of these collaborations. 
Together with abcMallorca as a media partner, Alejandro has built a solid reputation as one of the most innovative and forward-thinking architects on the island.
Advertising options

Click here to download the Media Pack