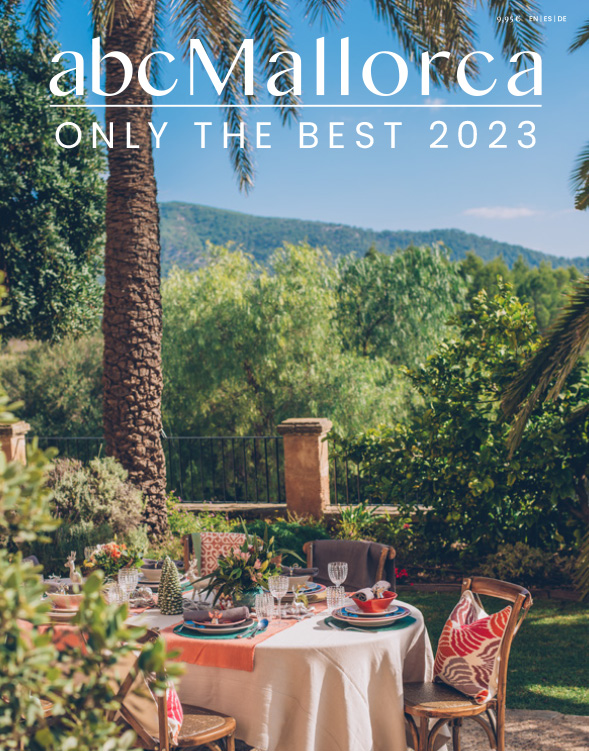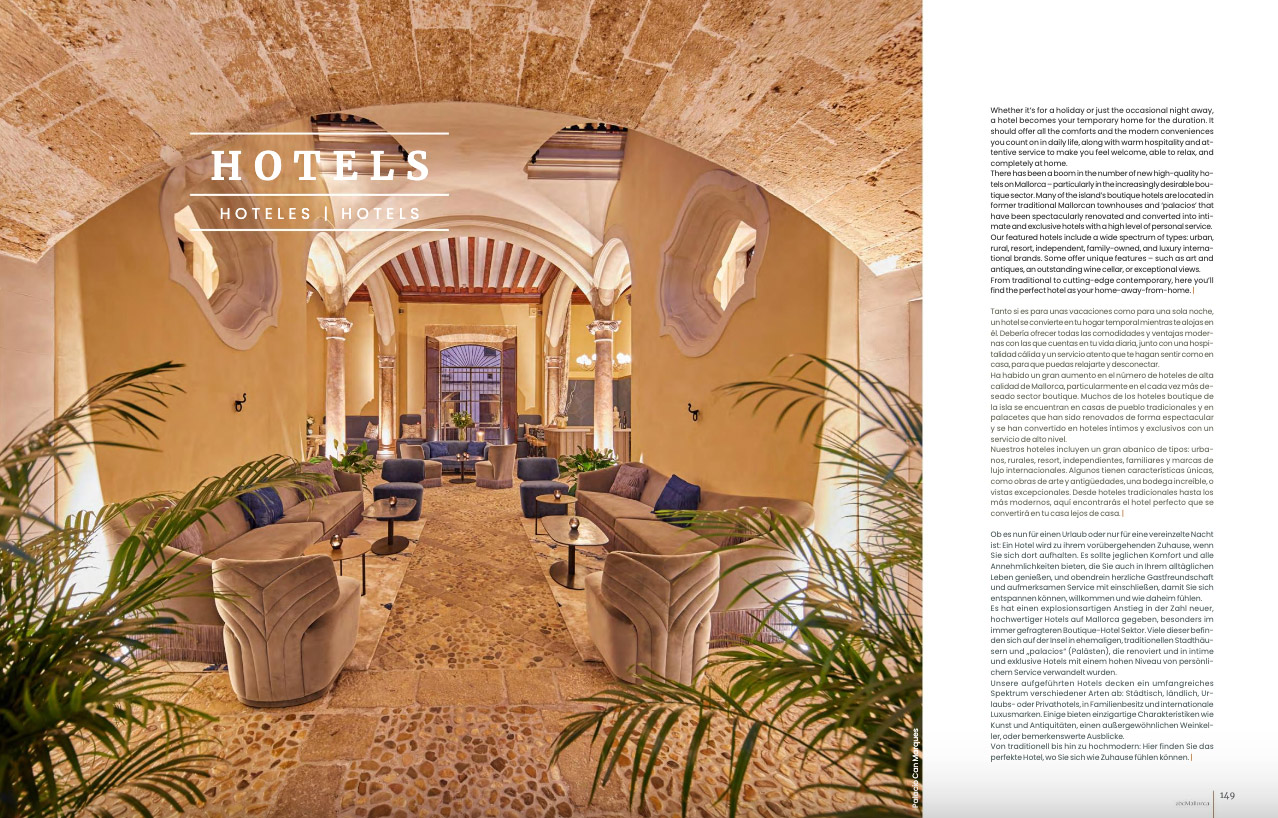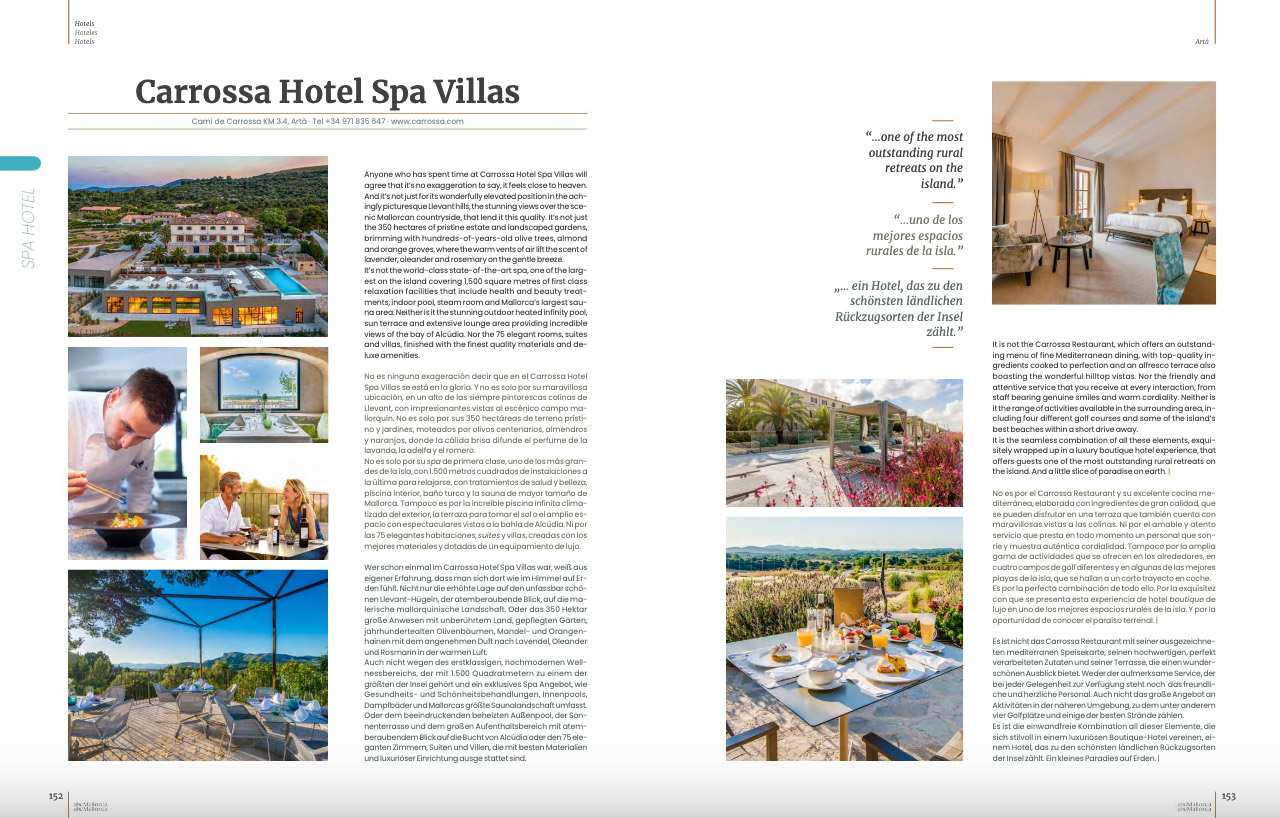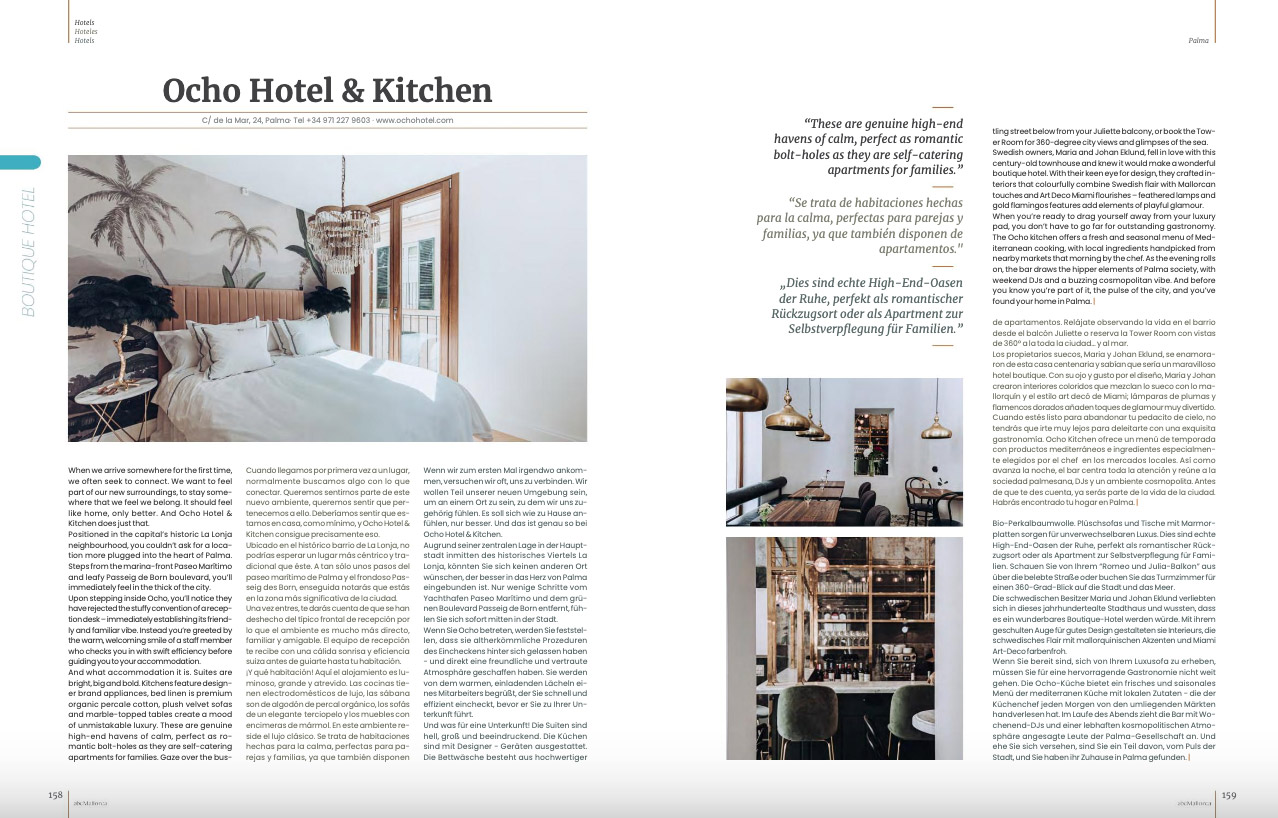 Only The Best abcMallorca 2024
Only The Best abcMallorca magazine features a selection of the best hotels, restaurants, activities and professional services that offer an authentic local experience.
The reach of abcMallorca extends far beyond the physical edition which is distributed In rooms and lounges of 4 and 5 star hotels (including the more than 50 boutique hotels, etc.), marinas (RCNP, Puerto Portals, Port Adriano, etc.), beach clubs, golf clubs, international schools, fashion boutiques, selected restaurants and in 325 houses in Son Vida. It is also available in more than 150 kiosks on the island, as well as to thousands of readers who access the magazine online.
Your target market is waiting to be inspired by you.
Online readership

20.000 +

Printed

6.000 copies

Release Date

July 2024

Advertising options

Click here to download the Media Pack